Vanilla Way is an up and coming international collective of purpose driven change agents and facilitators.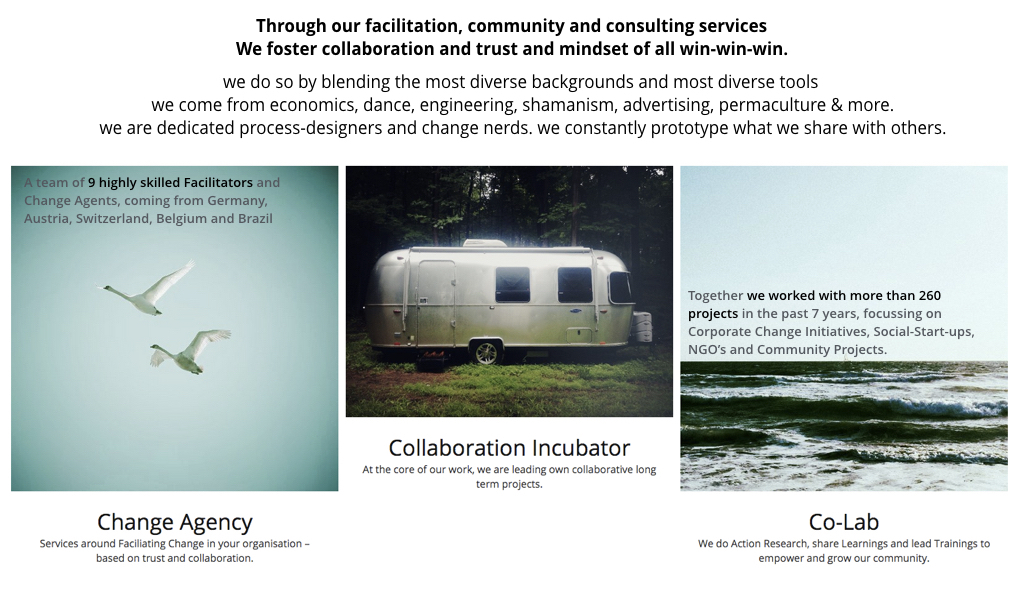 ---
Driven by meaning, we are bringing together areas of organizational development, project guidance and lifelong creative learning, to support purpose driven teams and organizations in setting their transformative powers free.
Our team provides solutions around:
Collective Decissions on Vision, Values, Purpose
Unleashing Community Spirit
Design of Collective Ownership (De)Structures
Integrating Collaborative Leadership
.
Terminal Care and Birth Assistance for Projects
   Daily Workplace Practice to foster Conciousness

Collective Brand & Design Workshops
Change through Play
---
---
---
---
Merken